VAN PERSIE HAIL'S RASHFORD'S ASSISTANCE TO KIDS IN ENGLAND
In a world where there are footballers who only play the game to fill their pockets for themselves alone, there are others who always do their best to ensure that they can mlikpact a life with their status and position.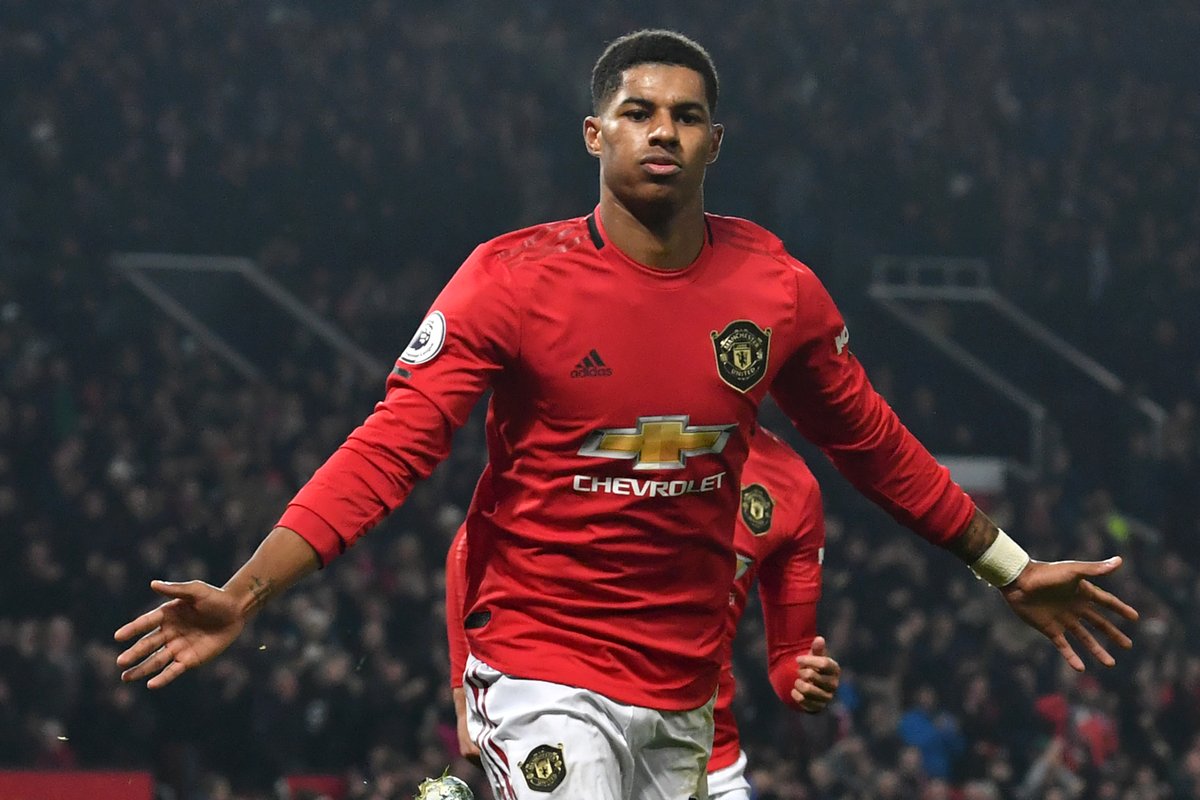 One of such players is Manchester United forward Marcus Rashford. The striker has been a blessing to thousands of kids in England who suffer from Chios food poverty in the country.
Rashford dedicated time since the lock down period to work with the government in ensuring that there is provision of food to those children whose parents are not buoyant enough to afford meals for their children and wards.
The UK government initially ran a program that would allow children who are in school but cannot afford meals to receive packaged food so child food puberty could be curbed. After some months into the program, the Prime Minister decided to stop providing food for these kids, and that's where Rashford came in.
The 23-year-old singlehandedly held a campaign online where he frequently called out the government to continue the program as the number of kids who can't afford some real meal kept inflating.
After some weeks, Rashford was give audience. He has since gotten his request approved and since then, there has been more calmness now.
And now, former Manchester United striker Robin Van Persie has singled Rashford for his special tasks.
Rashford will be looking to concentrate on the next match as United welcome Pep Guardiola's Manchester City in a must-win clash – the Manchester Derby – on Saturday in the Premier League.
When asked about Rashford, he said what the England man is doing is unbelievable despite being only 23. He also asked Rashford to continue progressing till he becomes a better footballer than he currently is.