Ronald de Boer believesAjax duo would start for Barcelona
Former Barcelona star Ronald de Boer believes Ajax duo Frenkie de Jong and Matthijs de Ligt have the quality to start for the Blaugrana. The Dutch pairing were heavily tipped to pursue a fresh challenge from Amsterdam last summer but ultimately, they stayed put with Ajax failing to receive suitable offers for either player.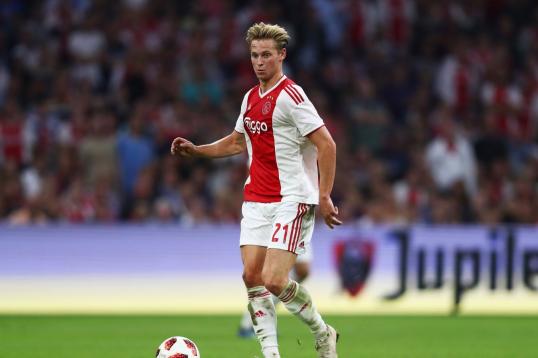 Speaking to Mundo Deportivo, De Boer hailed the qualities of De Jong, who has been making the headlines with Ajax over the past year. He added that he is unsure whether the midfielder would make the switch to the Camp Nou, though he and compatriot De Ligt are capable of starting regularly with the reigning Spanish champions.
He said: "Frenkie is incredible. He's a footballer that you go to the stadium just to watch him. He's one of those that makes all the difference and he's still young. I don't know if he will end up at Barcelona, but it would be normal if he did. He has enough quality to make it there. He's [De Ligt] also fantastic, he's 19 but plays like he's 30 years old! Both would start for Barcelona."
"Ajax have produced a number of players from their coveted youth system over the years " and they appear to have once more built up a team of young prospects who are capturing the eye of Europe's elite. Among those, De Jong, De Ligt, and Donny van de Beek
"have particularly attracted interest" and it may not be long before the trio part ways with the Dutch giants.
Meanwhile, Barcelona have gone through a mini-transition in the midfield after the departure of the legendary Andres Iniesta. Both Arthur and Arturo Vidal were recruited to fill the void during the summer but so far, the former has been the preferred choice under Ernesto Valverde for the Premier League duties.