Marcus RashfordReceives Praise from Robin Van Persie
Marcus Rashford's exceptional abilities have earned him high praise from former Manchester United and Arsenal striker, Robin Van Persie. The young player's form has been extraordinary this season, having scored 24 goals and providing nine assists in all competitions so far.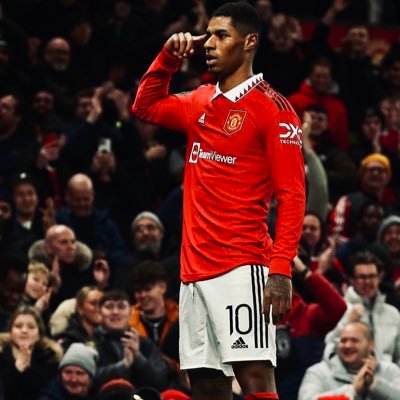 Van Persie considers Rashford to be a one-of-a-kind talent, a view he has held for some time now. He saw Rashford's potential at an early age in the Premier League, and the player's performance now shows that he has matured into a formidable force. Regardless of the opposition, whether it be Barcelona or a cup game, Rashford trusts his abilities.
Not only is Rashford physically robust, but he is also mentally confident, which is closely tied to the encouragement and belief that his manager, Erik ten Hag, instills in him. The young striker's primary concern is staying fit and relishing the game, knowing that he has the skills to handle any challenge thrown his way.
In summary, Van Persie's appreciation of Rashford's skills is a testimony to the striker's growth and development into a top-notch player. Rashford's exceptional abilities coupled with his strong mental attitude and physical prowess make him a unique talent in the world of football.
In 2016, Rashford made history as the youngest scorer for United in European competition, and although he struggled at times in the past two seasons, former Man United midfielder Paul Scholes applauds him for bouncing back brilliantly.
Scholes commended Rashford for his recent performances, saying that he deserves recognition for overcoming harsh criticism and showcasing his immense potential. The forward's physique, pace, and agility make him a formidable opponent, and his finishing skills have improved significantly.
While previously prone to rash decisions and panic in high-pressure situations, Rashford has become more composed, converting opportunities into goals with ease. He's proving himself to be a versatile player, excelling both on the left and through the middle of the field.
Scholes sees Rashford's resurgence as a testament to his resilience and hard work. He's become an unstoppable force, earning well-deserved praise from his teammates and supporters alike. With his newfound form and confidence, Rashford is sure to continue making headlines and cement his place as one of United's most valuable players.