RVP says kids to determine next move
Former Arsenal hit-man Robin van Persie says that his kids will be among top factors to consider if he is to make a return to the Premier League.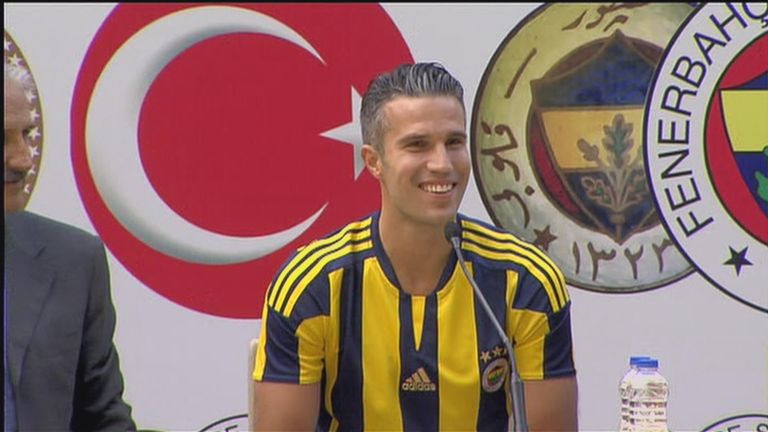 The 'flying' Dutchman spent more than a decade in England playing for Arsenal before switching to Manchester United. He established his name as one of the most outstanding goal scorers in the Premier League before his exit.
Robin van Persie won the Premier League Golden Boot in the 2011/12 and 2012/13 seasons, aside lifting the Premier League and FA cup titles. Since his move away from England, the player's career has been on a decline, especially as he has struggled with his form at Fenerbahce. RVP moved to Turkey to play for Fenerbahce in 2015, but the Dutchman is already hinting at a possible return to England.
"We've moved around in recent years, and that suits me very well. Over the years, I have seen that you cannot really plan your career and you have you take it as it comes. There are all kinds of things in your path and you accept it or not. That's how I will approach the last few years – I'm open to everything," RVP confessed to Feyenoord TV when he was asked if he could return to England anytime soon.
Fenerbahce will play Feyenoord in the Europa League on Thursday, but RVP might not be in action. The last time the pair played, RVP was an unused substitute. He admitted that his children are more English than Dutch, and that they would determine his next career move.
"I've been away from the Netherlands for 13 years, and that suits me fine. Whether it's England, Turkey or wherever. The kids are involved. They are even more English than Dutch because they grew up there," RVP added.