FOOTBALL LEGENDS WITH WONDERKID SONS FEATURING VAN PERSIE'S BOY
It's a father's dream to see your son follow in your footsteps, but Van Persie isn't the only legend to experience this as other stars have carried on the family name. Here Mirror Football takes a look at seven footballing legends who have seen their sons pick up where they left off.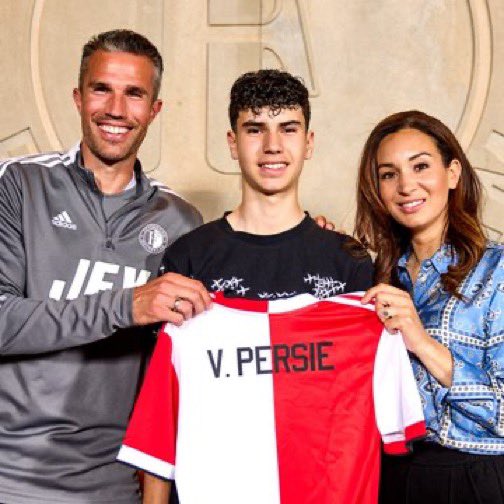 Zinedine Zidane's son Theo has impressed at Real Madrid
Zinedine Zidane is one of the finest footballers to ever grace the game, and the Frenchman has even had a successful stint in management after hanging up his boots. But he's also acted somewhat as an agent, as four of his sons are now all in the game.
His eldest, Enzo, is currently in the second tier of French football, and the second eldest is a goalkeeper at Spanish side Rayo Vallecano. But it's his youngest that are exciting the masses. Theo Zidane is turning heads at the Real Madrid youth academy, and is even playing the same position as his father.
Jamie Carragher / James Carragher
Jamie Carragher will go down as one of the best defenders in Liverpool's history, and his son James is already impressing in the same position at the age of 19. James is currently playing for Wigan, who just achieved promotion to the Championship.
Mauricio Pochettino / Maurizio Pochettino
Mauricio Pochettino may have left Tottenham in 2019, but his family have remained in London, and his son, Maurizio is still playing in the area for Watford. His son remained at Tottenham until joining Watford on a free transfer in 2021, but has barely featured since. Watford have suffered relegation to the Championship, meaning that the defender may get more of a look in. But it hasn't been easy for the 21-year-old without his dad.