Feyenoord manager far from pleased with club's triumph over Heracles
Feyenoord manager Giovanni van Bronckhorst has said that the players made it tough for themselves against Heracles after they were down to 10 men for most of the second period. Feyenoord were the dominant side during the course of the first half, but they could only secure a slender 1-0 lead heading into the break.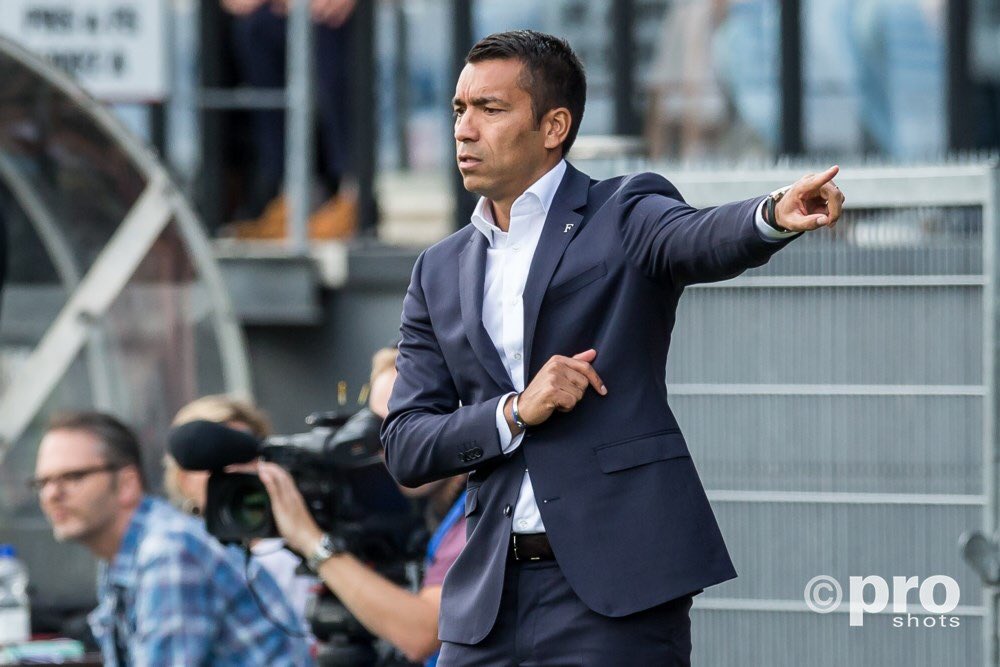 Thereafter, Heracles made a quick comeback with the equaliser and this made it trickier for Feyenoord, who had Nicolas Jorgensen sent off shortly after the hour mark. Despite this, they managed to eventually come up triumphs with a 2-1 scoreline after Steven Berghuis' second strike of the game but Van Bronckhorst was far from impressed with the proceedings.
Speaking after the game, Van Bronckhorst lamented on the chances missed in the first half while criticising Jorgensen for the sending off, he said: "We didn't extend the lead before the break. We made more chances, but straight after the break it was suddenly 1-1. It was a damper for us. Foolish of Nico. I cannot accept him picking up a red card in this phase of the league in such an important game"
"He added that he was not impressed with the response from Jordy Clasie shortly" after he was substituted for Robin van Persie to take the field and he will speak with sporting director Martin van Geel regarding the potential consequences for the behaviour, he further told: "Jordy is an emotional lad, but you cannot express disappointment in that way. He is now a lot calmer and he apologised but I'll be speaking with him with Martin van Geel. We'll then see "what consequences this has" for Jordy."
Feyenoord are currently out of the running for the Eredivisie title with Ajax and PSV Eindhoven holding a battle of their own at the top. Still, they can be rewarded with European football in the form of the Europa League and they have the chance to begin their campaign from the second qualifying round, should they maintain the third spot for the season.