CITY STAFF HAVE LIKENED ERLING HAALAND TO EX-ARSENAL STAR
Staff at Manchester City have reportedly likened the movement of Erling Haaland to former Arsenal captain Robin van Persie, with the Dutch striker renowned for his ability to use space to his advantage in the attack.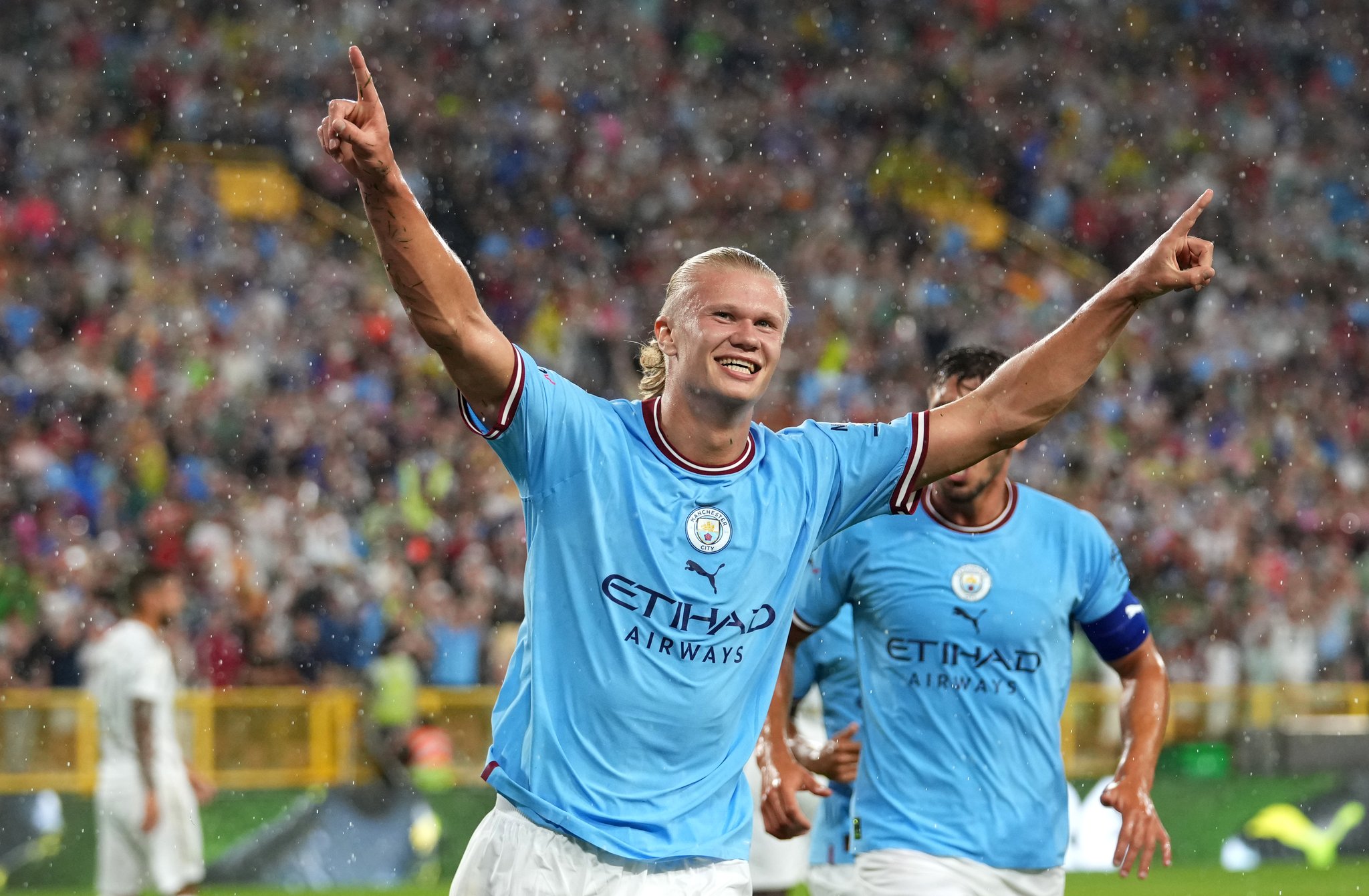 According to the Times, a senior member of City's coaching staff has likened the Norweigian superstar to the former north London superstar, with Haaland's movement being heavily lauded by fans and pundits for how much damage it has been causing Premier League defences.
Haaland is currently leading the goalscoring charts in the Premier League as well as in Europe's top-five leagues, with the striker taking to life with City with complete ease and giving Pep Guardiola's side an incredible chance at finally winning the UEFA Champions League. As well as dominating the Premier League, Haaland's has been impressive in Europe with the 22-year-old bagging three goals in just two games, and whilst Van Persie never hit the sort of numbers the City star is hitting, the similarities in how they play are quite easy to see.
Signed by Manchester United in 2012 for a reported £24m, Van Persie was arguably Europe's best natural centre-forward from 2011 to 2013 as the attacker won the PFA Player of the Year award with Arsenal and then the Premier League title with the Red Devils a year later, and the Dutchman's movement was a big part of how he was so efficient.
Indeed, Van Persie's technical quality was some of the best the Premier League has ever seen from a striker, and his intelligence in his movement and how he used the attacking space can be seen in Haaland's style of play, with the forward using it to break all sorts of records with Pep Guardiola's Manchester City this season already.