Arsene Wenger suggests he may not see out his contract
Arsenal manager Arsene Wenger has said that he will analyse his position with the board during the off-season despite signing a fresh two-year deal in May. The Frenchman head coach guided the Gunners to FA Cup success against Chelsea last term, and this earned him a contract extension amid immense criticism from the fans.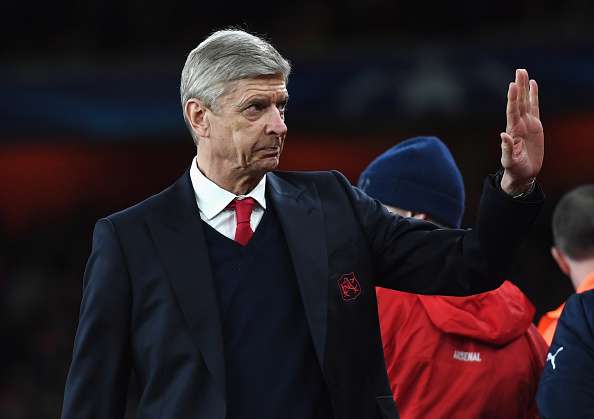 In an interview with BeIN Sport, Wenger admitted that he takes it upon him to discuss his future after every campaign, he said: "I said I will sit down with the board at the end of every season and see where we go from there - so that's not exactly the same."
"That's as well sometimes you know, you make a sentence and people turn it the way they would like to see it. That's what I said - I have a two-year contract, I will always try to go to the end of my contract but always have the honesty to sit down with the board and see where we go from there. So that's quite simple."
The Gunners have started the season in a relatively average fashion as they find themselves 12 points adrift of leaders Manchester City. Nevertheless, Wenger's position remains very secure within the club's ranks with owner Stan Kroenke said to hold a strong relationship on a professional basis with the Frenchman.
Meanwhile, Arsenal sealed a well-earned win over Tottenham Hotspur this weekend after they secured a 2-0 triumph at the Emirates Stadium. The match was expected to showcase the progress made by Spurs over the past few years, but Mauricio Pochettino's side failed to show up for much of the game - amid the surprise of several pundits.
Arsenal now have a couple of relatively easier encounters against Burnley and Huddersfield Town before they face Manchester United at the Emirates Stadium. The Gunners presently hold a 100 percent record on their home turf, and they will fancy their chances of a second-straight victory against Jose Mourinho's side, who tend to go ultra-defensive on the road to top-six opposition.